Painy is going really well, using his litter to pee, eating well.
When we visit he loves to have lots of scratches around the neck & ears, & nose rubs – always his favourite t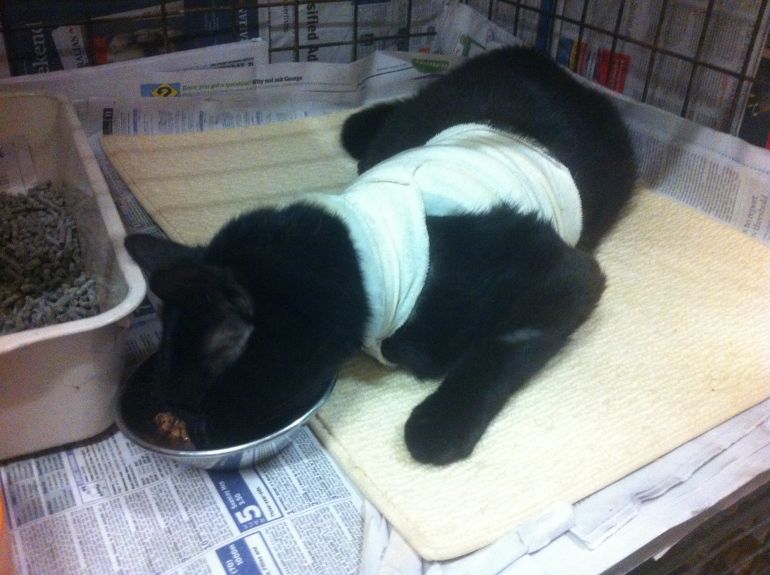 hings. He seems more his usual self, though not moving around a lot – just enough to eat & smooch!
Vet is keen to keep him a few more days though. He needed to change the cottonwool padding over the wound yesterday because it became soggy, & he wants to keep an eye on him. Painy is still on 2 painkillers & antibiotics, all by injection. This will change to oral meds when he comes home.
Painy seems quite happy with his temporary hotel booking, & gets lots of attention from the vet staff coz he's so cute & purry!
All going well for now.